Prepare Your Kia for Summer Travel in Idaho Falls, ID

With the turn of the season comes bright sunshine and the chance to take cruises down the Northgate Mile. That is why it's best to get your car the routine servicing and cleaning it needs to accommodate your journeys! We at Stone's Kia have created a list of recommendations, so read through them and let us know if you have any questions.
Servicing
The first step to getting your vehicle back into tip-top shape is to take it to get its annual repairs completed. In order to ensure your model's longevity, it should get fluid top-offs, windshield wiper replacements, a new cabin air filter, and receive a multi-point inspection to ensure that it is fully functional. Our Service Department at Stone's Kia can accommodate all of these jobs, and any other maintenance you might need on your brakes, tires, or battery. Just visit us Monday through Saturday, and be sure to check out our Service Specials to see if you can save on these projects!
Cleaning
The next step is to thoroughly clean the interior and exterior of your ride. When you're driving through the neighborhood, you'll want to show off a glistening shell and wheels. You can accomplish this by visiting a local car wash or scrubbing down your model yourself with soap and water. Then, it's time to sanitize the interior. Vacuum the floors, wipe down frequently used surfaces such as the steering wheel, audio controls, and seatbelts, and polish your mirrors and windows for peak visibility. Each of these may need to be sanitized with a specific solution and unique type of paper or cloth, so contact our team to hear what these unique surfaces should be cleaned with.
Ordering Parts
There are a few other things you can do to make sure your model is prepped and ready to go on a road trip to Grand Teton National Park. If you want to step up the form and function of your Kia, you can opt to get genuine accessories from our parts team. They carry options like floor mats and roof rails that can give you a stylish edge while also increasing your capacity for cargo and protecting your interior from damage. When you order components through our Parts Department, your automobile will be sparkling, sleek, and ready to slide through Idaho Falls in no time.
We hope you can prepare your Kia for summer travel in Idaho Falls, ID, with our list of suggestions. Contact our team at Stone's Kia if you desire any additional information.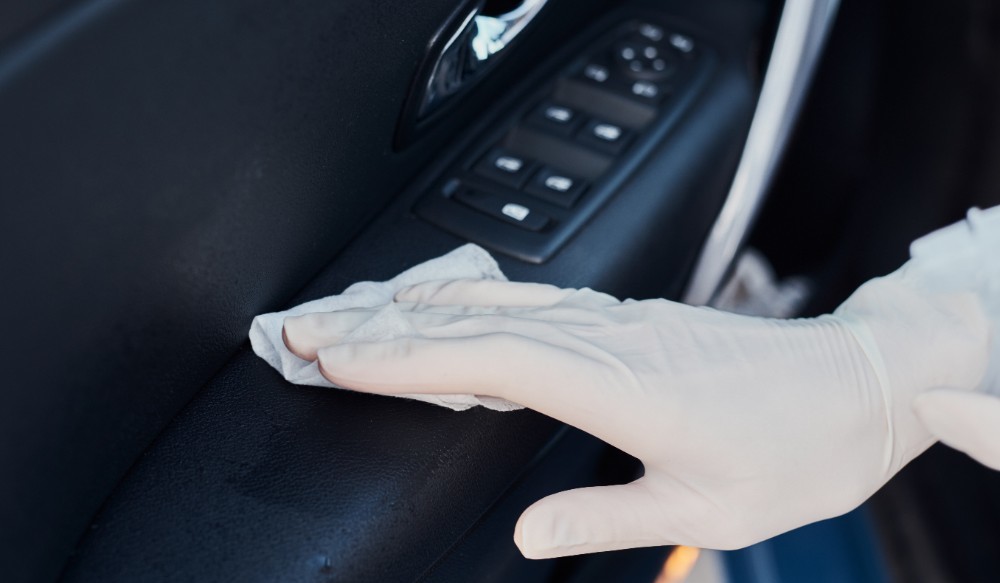 Service Hours
888-761-9936
| | |
| --- | --- |
| Monday | 8:00 am - 6:00 pm |
| Tuesday | 8:00 am - 6:00 pm |
| Wednesday | 8:00 am - 6:00 pm |
| Thursday | 8:00 am - 6:00 pm |
| Friday | 8:00 am - 6:00 pm |
| Saturday | 9:00 am - 5:00 pm |
| Sunday | Closed |
Testimonials
GOOGLE
6-10-2020
GOOGLE
6-1-2020
GOOGLE
6-1-2020
GOOGLE
5-31-2020
GOOGLE
5-29-2020
GOOGLE
5-28-2020
GOOGLE
5-8-2020
GOOGLE
4-29-2020
GOOGLE
4-29-2020
GOOGLE
4-17-2020
GOOGLE
4-15-2020
GOOGLE
4-13-2020
GOOGLE
3-30-2020
GOOGLE
3-14-2020
GOOGLE
3-14-2020
GOOGLE
3-14-2020
GOOGLE
3-11-2020
GOOGLE
3-9-2020
GOOGLE
3-6-2020
GOOGLE
3-2-2020
GOOGLE
3-1-2020
GOOGLE
2-27-2020
GOOGLE
2-21-2020
GOOGLE
2-12-2020
Victoria Terry, ND Traditional Naturopath
GOOGLE
2-7-2020
GOOGLE
2-6-2020
GOOGLE
1-24-2020
GOOGLE
1-23-2020
GOOGLE
1-23-2020
GOOGLE
1-17-2020
GOOGLE
1-13-2020
Read More